Front Office Opening Hours - 8.30 am - 4:30 pm CLOSED PUBLIC HOLIDAYS
Documentation
McClelland College Bus Service - Carrum Downs, Skye & Langwarrin to McClelland College
To: Parents of all New Year 7 Students in 2016 & Parents of Current McClelland Students
We will continue our bus service for McClelland students in 2016. This will be a school charter only available for our students directly to and from the College each day. This will be a safe, convenient and time effective option for families who would otherwise use public services interchanging in and out of Frankston. There will be a cost involved but the school will heavily subsidise the cost of this charter service. There will be 3 payment options:
$24 per week, (this equates to $4.80 per day or $2.40 per trip)
$185 per term (slightly cheaper than the above option)
OR $660 for the year (the cheapest option if planning to use for the whole year)
Download the map and bus timetable here.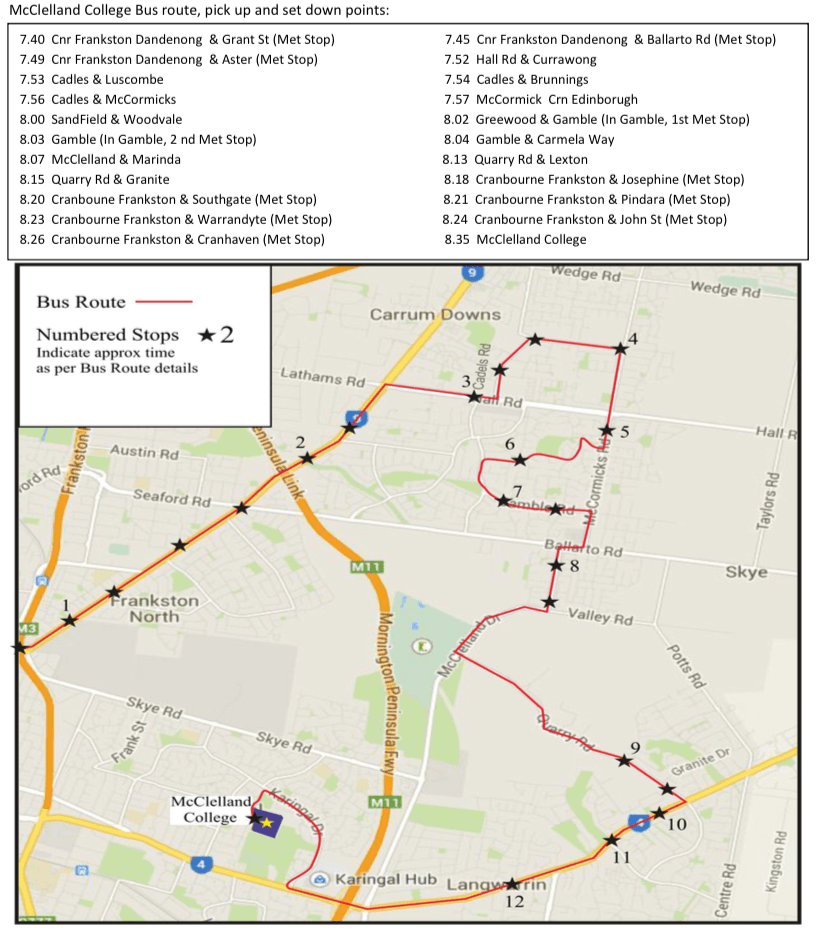 Back to Top